News
News from exhibiton PRAGOSMART
07.06.2012 | Category: News |

Out booth at PRAGOSMART exhibition we have come alive with LED light wall controlled by Foxtrot. This demonstrates that various scenarios may be colorfull and dynamic in time. To control this wall we used 5 modules C-DM-0006M ULED. Each light is wired by 4 wires with direct control of RGB LED lights. From four 5cm size elements we have created substituion of bulb. So such wall may be used for creating pleasent atmosphere with chromotherapeutic effects.. See the short video.
---
Few images from Teco booth at Pragosmart 2012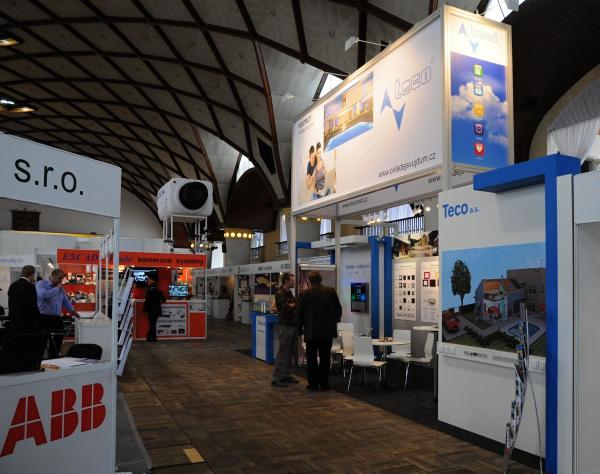 Teco booth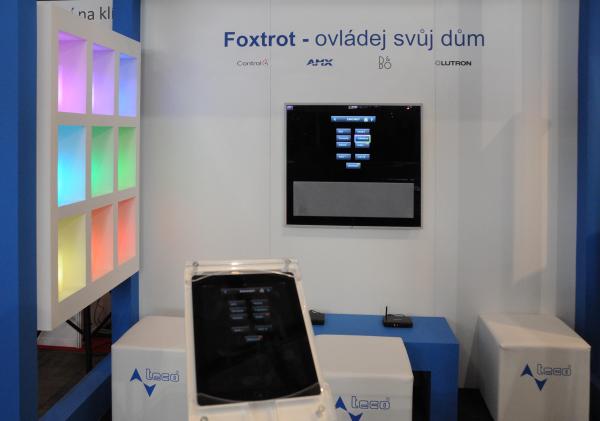 Color LED wall control from TV Bang&Olufsen and from iPAd at the same time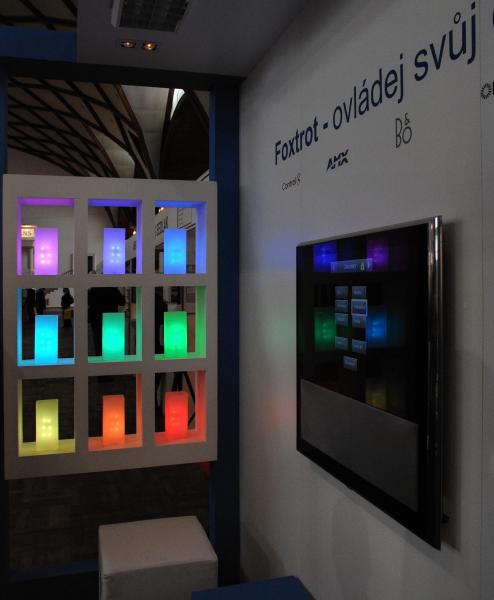 Color LED wall in operation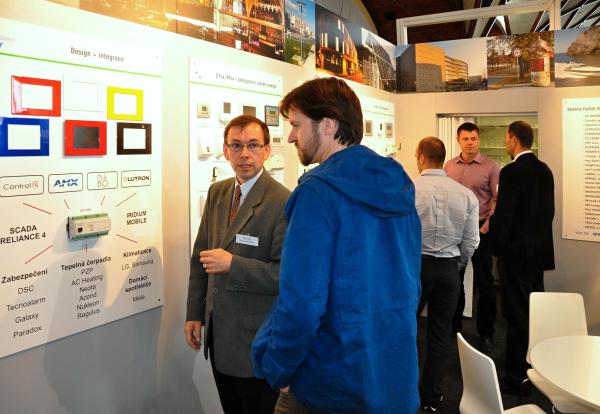 New designs of wall touch panels ID-18,designated for use in interiors, have interested customers with elegance and variability of colors.