News
Smart Client: Reliance 4 has a new thin client for visualization on mobile devices
26.09.2012 | Category: News |
| | | |
| --- | --- | --- |
| | The GEOVAP company has developed a new thin client of the Reliance 4 SCADA/HMI system intended for displaying visualization applications on mobile devices – Reliance 4 Smart Client. Together with a Foxtrot PLC, Smart Client enables you to connect an unlimited number of mobile devices (applies to an unlimited license). This is especially useful, for example, when each room of a building is equipped with an iPad or Android tablet for control purposes. The Reliance system allows you to create a comfortable visualization application, run it on the connected PC on a Wi-Fi network, and, using Smart Client, make it available to practically any number of mobile devices within the range of this network or from any Internet-based location. For more information on the Smart Client module, go to the website of the Reliance system. Here, an example project is available for testing. | |
---
An example of a user visualization application which can be displayed on any device equipped with a Web browser (PC, tablet, smartphone).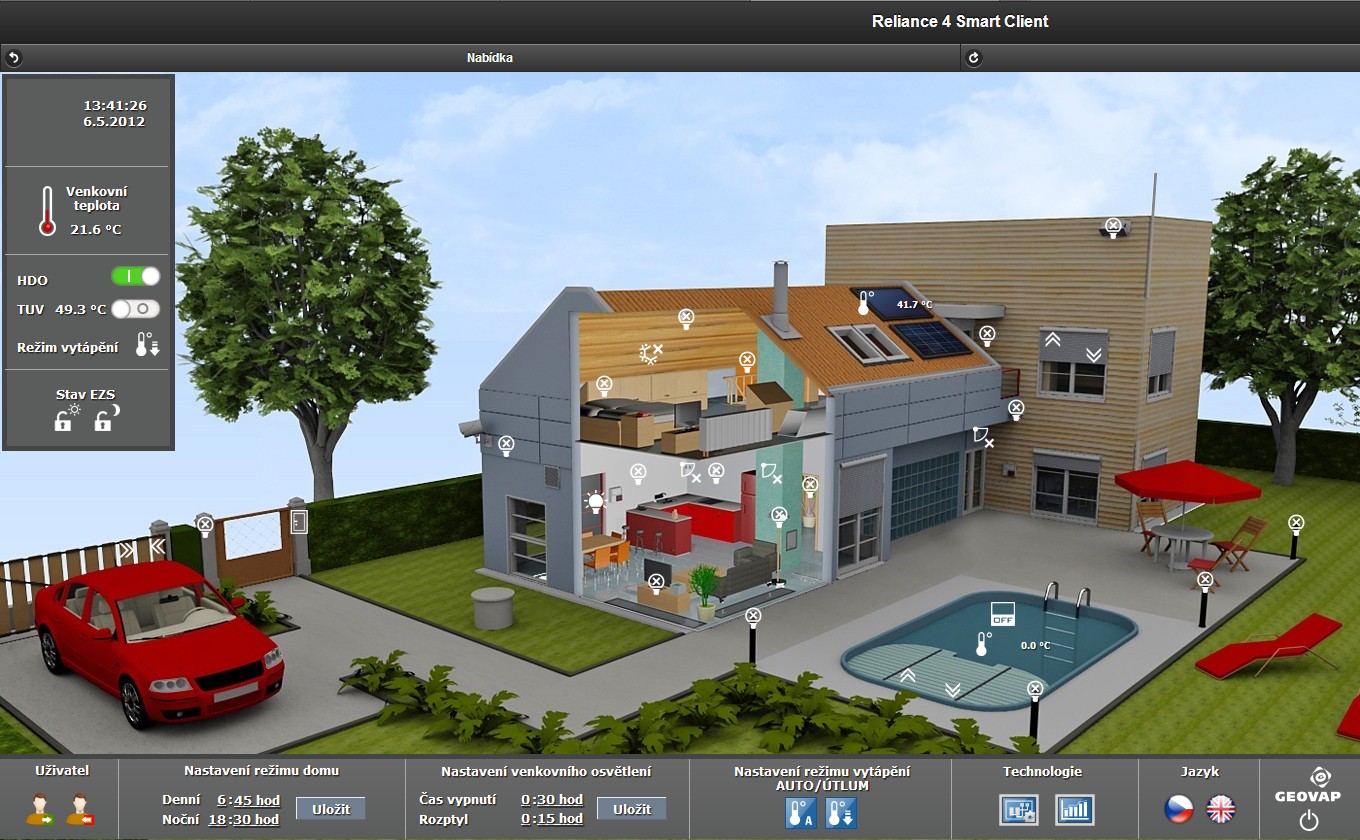 Connect to live data here!
The next picture shows that Smart Client in the Reliance system can handle multiple tasks at a time. Within a single visualization project, it can provide data both from more than one PLC and to any number of mobile devices. These allow for connecting over a local Wi-Fi network, wireless GSM network, or on another computer via the Internet.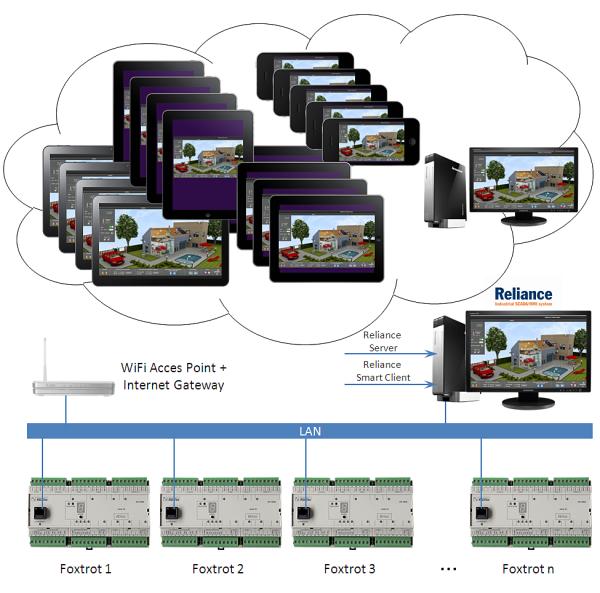 This diagram illustrates how data from multiple Foxtrot PLCs (or other Tecomat devices) is provided to multiple mobile devices equipped with a Web browser (iPad, iPhone, Android tablet, Windows or Linux-based PC, etc.) through Reliance Server and Reliance Smart Client.