News
Looking back to Amper 2013
26.03.2013 | Category: News |

Exhibition Amper 2013 is behind us. Teco booth has been busy with many customers. This year we have presented a lot of news and our customers appreciate them. Here we may present some of them to you too.

---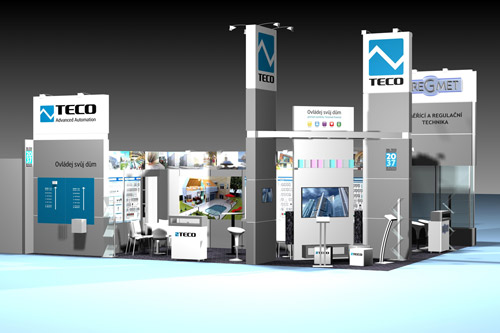 Image 1: Teco booth, originally visualized in PC...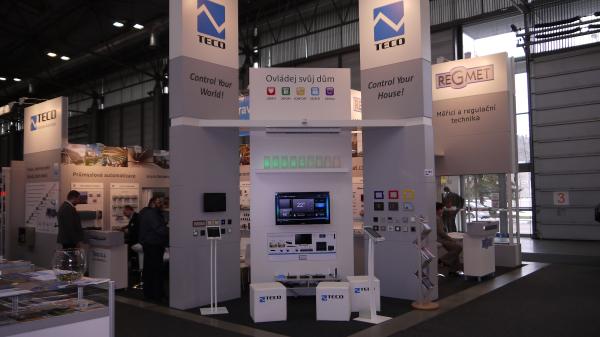 Image 2: ... we have transferred to reality in hall V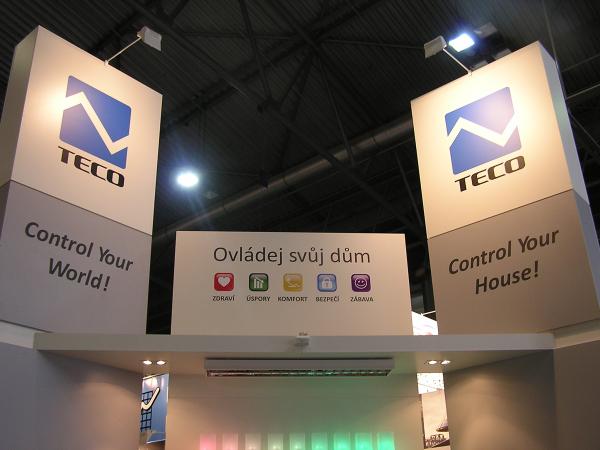 Image 3: One of the topics has been the introduction of new company logo, that has been changed after 20 years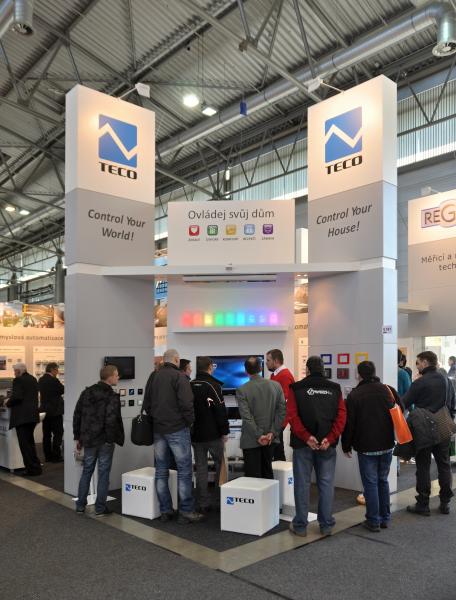 Image 4: The booth has been interesting for many visitors by its content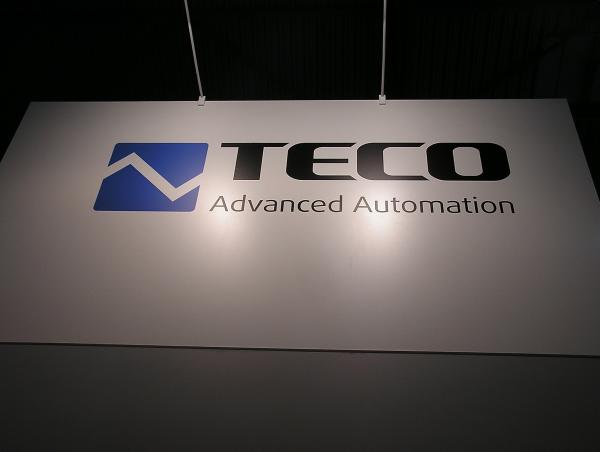 Image 5: New logo of company Teco a.s.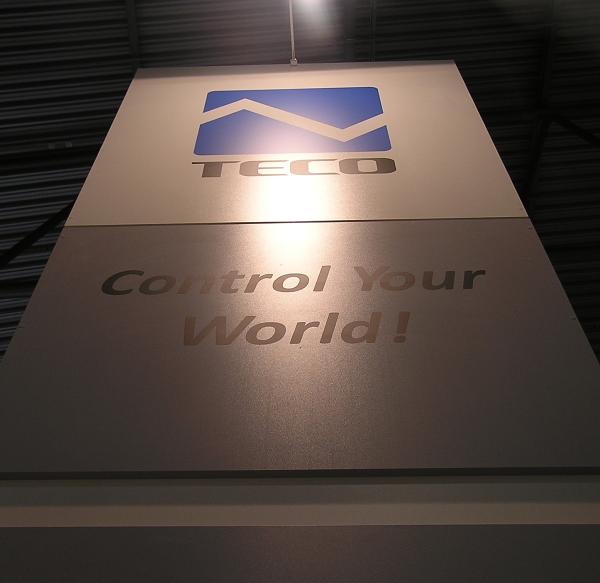 Image 6: Compact type of company logo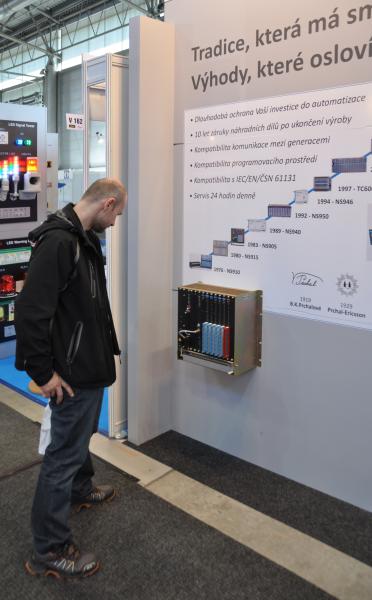 Image 7: 20 years anniversary of company Teco and 37 years anniversary of PLC manufacturing and development we presented by a real product - control system NS905 from Tesla Kolín.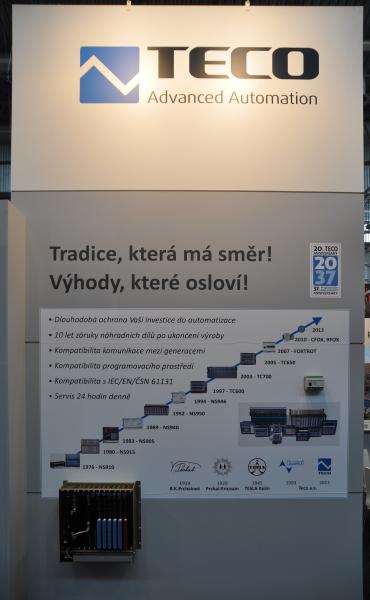 Image 8: We claim responsibility for tradition! It shows us and customers the direction of the system to the future. It is a proof of security to the future without big words and statements.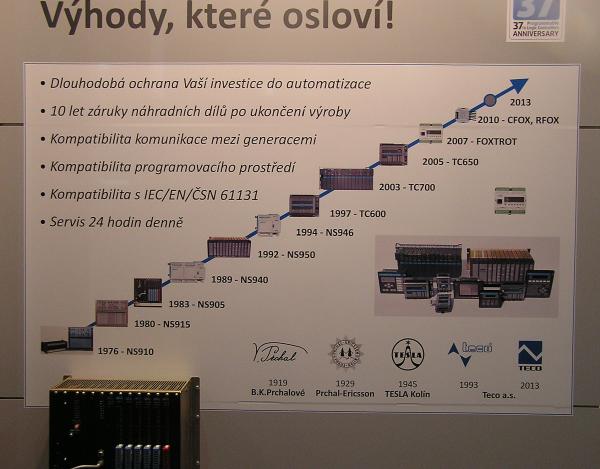 Image 9: More closer and readable, for those who speak Czech language....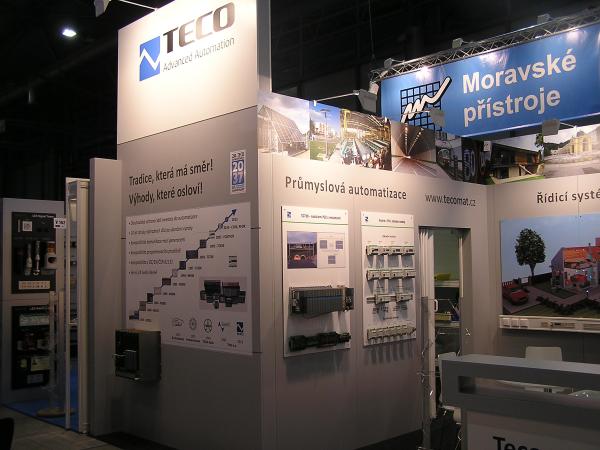 Image 10: Tradition and future of Tecomat systems is based on Industrial Automation. Here are well established both systems - big modular TC700 and small, compact, but the most powerfull Tecomat Foxtrot.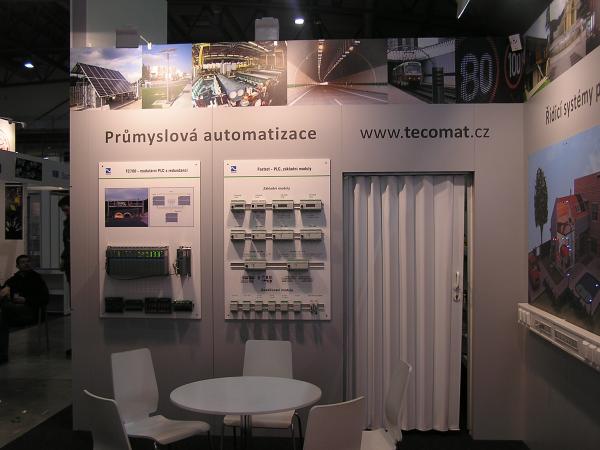 Image 11: There are 10 types of Tecomat Foxtrot centrale modules on the market and as well 6 OEM versions. We have put on the market already more than 10 000 pc of Tecomat Foxtrot central modules.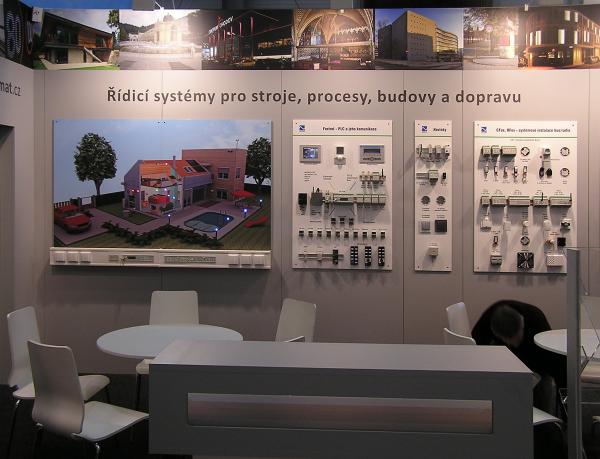 Image 12: Tecomat Foxtrot is equipped by CIB bus since its beginning. So it is logical, that Foxtrot is so popular in Building Automation as a base of system installations.

Image 13: Panel with new products presented modules on DIN rail, built-in module (the black one), interior modules and module with high protection.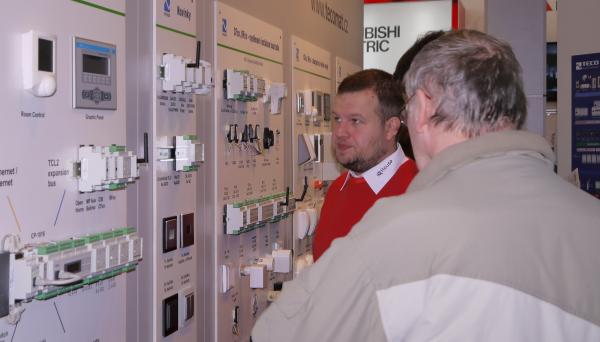 Image 14: Questions and answers in front of new products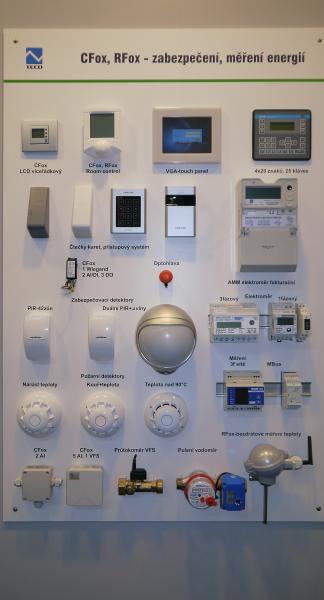 Image 15: System Tecomat Foxtrot contains, of course, all kinds of energy metering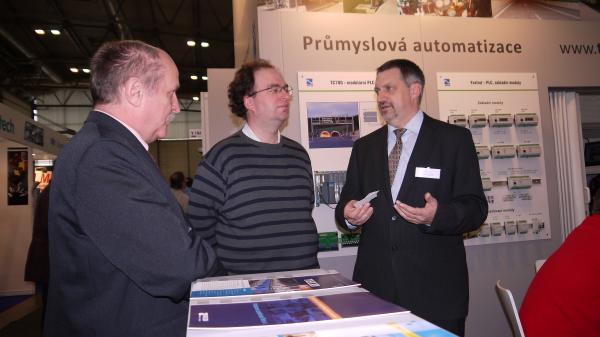 Image 16: ... so we could discuss a lot with Mr. Patrik Zandl (in the middle), who is a promoter of active energy savings in the Czech Republic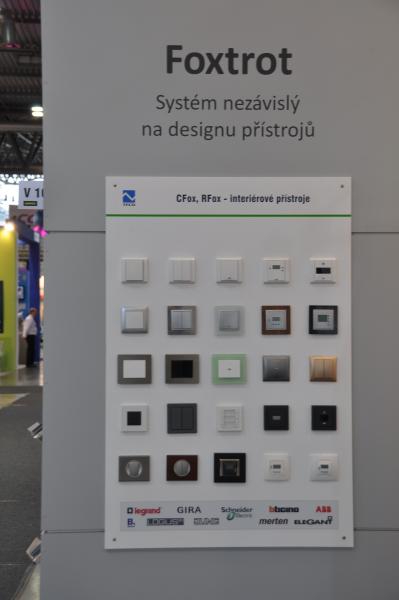 Image 17: One of the topics, presented on the booth, has been that Foxtrot is independent of interior controllers designs - wall switches, thermostats etc.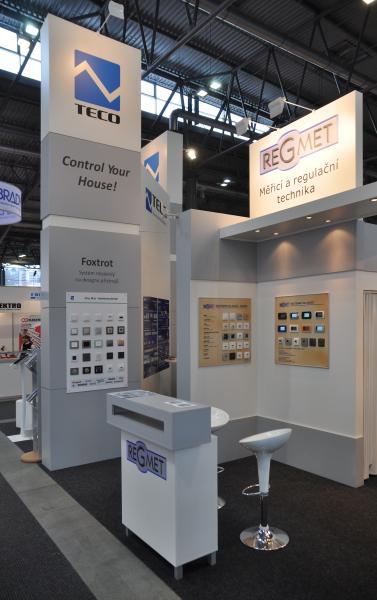 Image 18 : This fact has been supported by neighbouring booth of company REGMET. They cooperate with us and we are able to deliver to customers for instance thermostats in all manufacturer designs compatible with Foxtrot and equipped by CIB bus.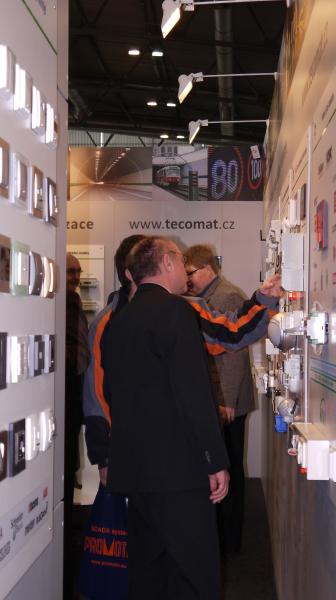 Image 19: In narrow street in the booth, there has been concentrated information about various devices connection to Foxtrot.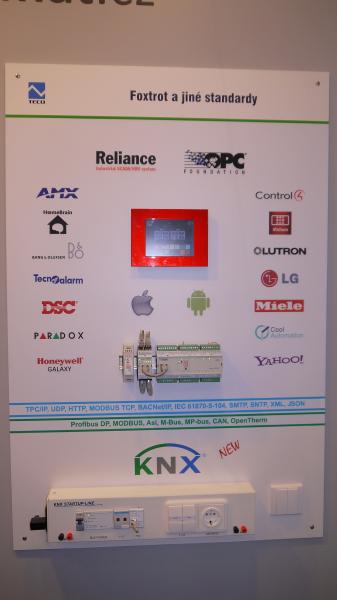 Image 20: Teh panel informing about standards and systems, to be able to connect directly to Foxtrot without any specialised integration servers.
As a new in Czec h Republic we have presented connection of Tecomat Foxtrot world and world of KNX. Foxtrot is universal and open system.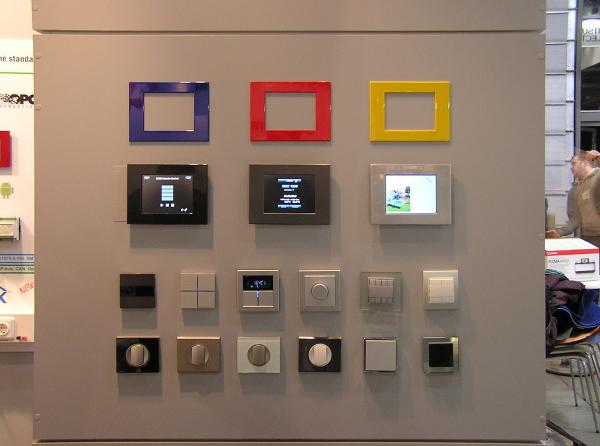 Image 21: On the panel in the front of the booth, the visitors could see examples of KNX design wall switches from companies Basalte, Jung and Berker (the second line from the bottom).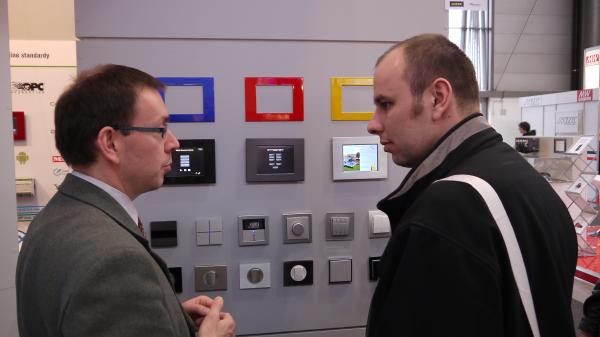 Image 22: And many customers has been interested to how to connect KNX modules to Foxtrot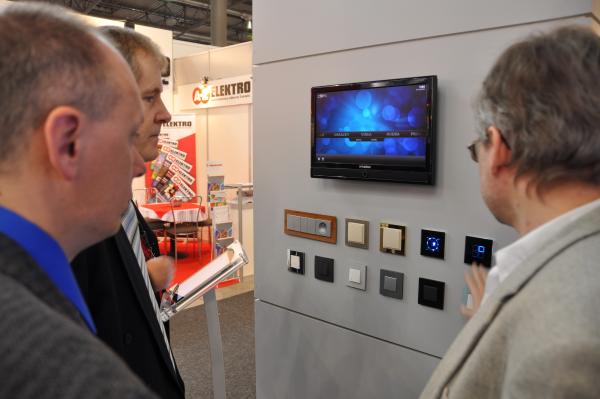 Image 23: The second panel in the front side has presented new interior modules with direct connection CIB bus.
In the second line from the bottom we see wall switches of line Decente from company Obzor, in the middle short press buttons LOGUS90 from Efapel and on the right side we see hot new - glass touch wall panels in Italian design of company iGlass. On TV screen we could see control panel of multimedia player XBMC, which may by directly controlled by Foxtrot, Function blocks for its control are prepared in Mosaic.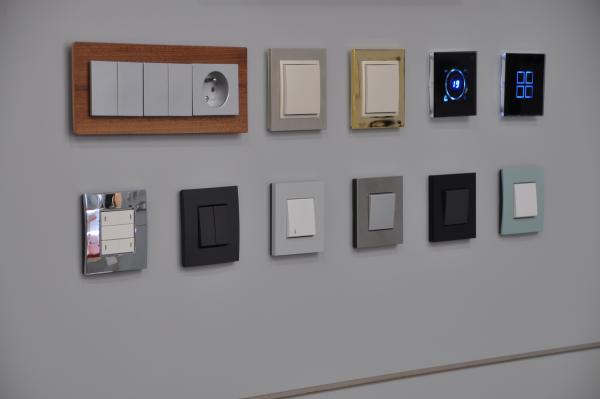 Image 24: Bottom line of wall switches in designs Pure Intense and Original from company Eaton can be connected to CIB bus by built-in modules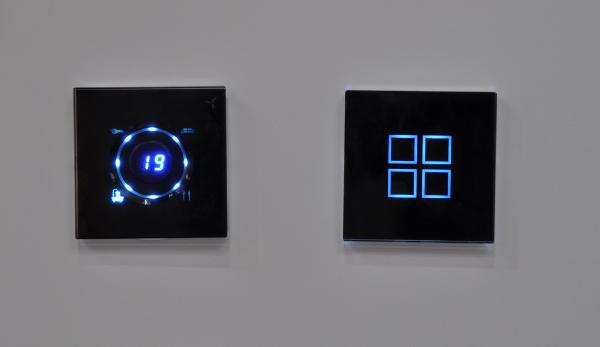 Image 25: Wall glass tuch panels are almost integrated into CIB bus. In few weeks they may be delivered to customers. How do you like them?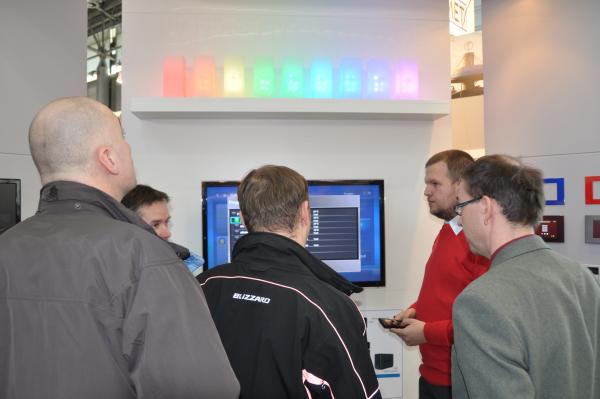 Image 26: In the front of the booth we have placed TV as a multimedia center of the house, who may control all the house with system installation Foxtrot. The interest of visitors has been really huge.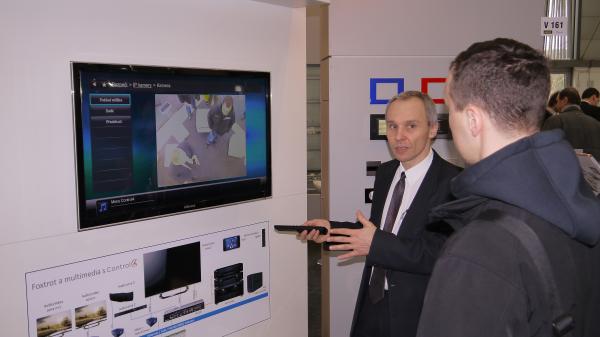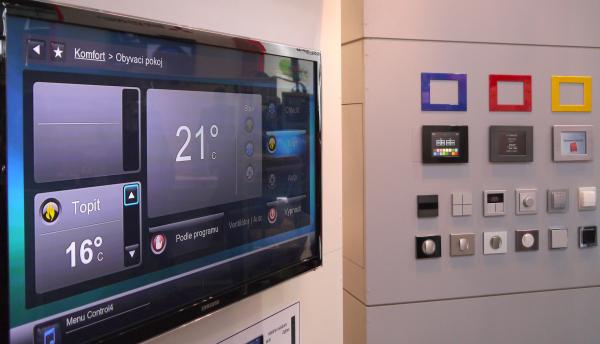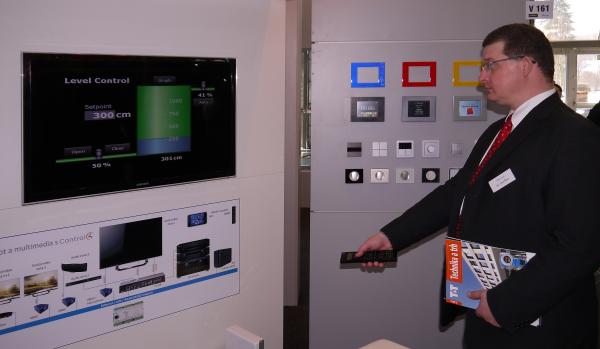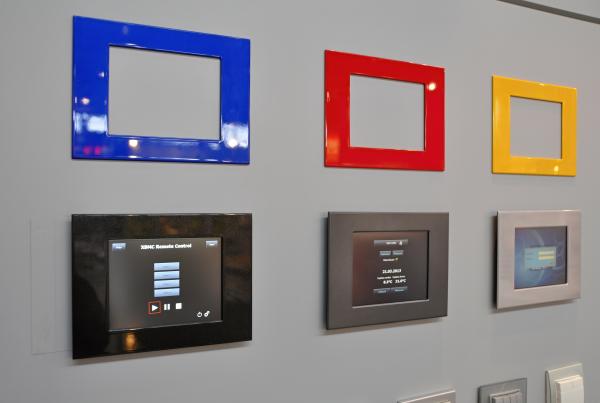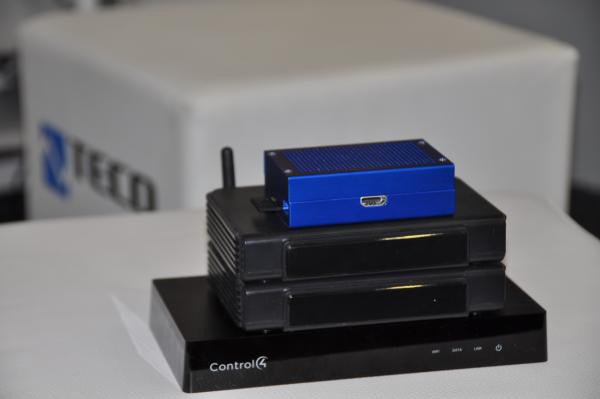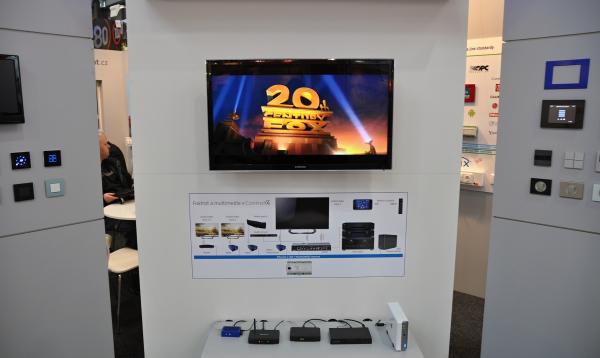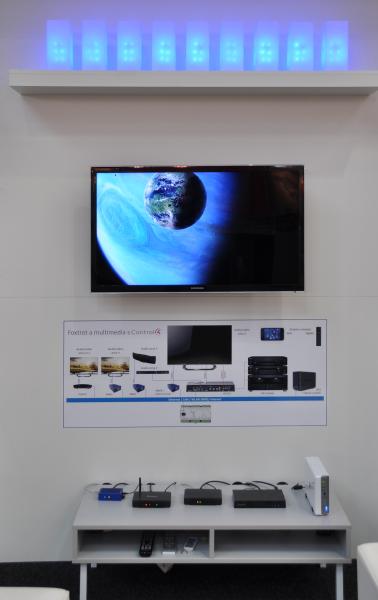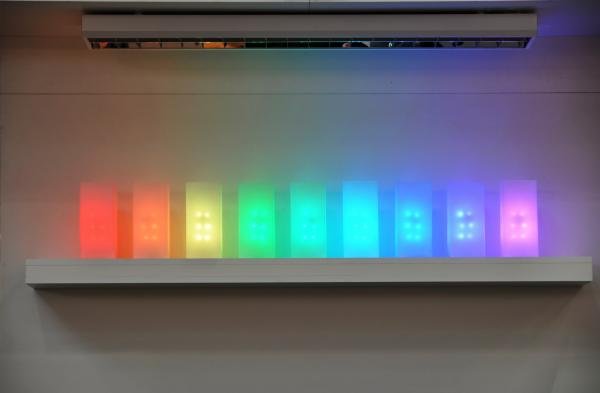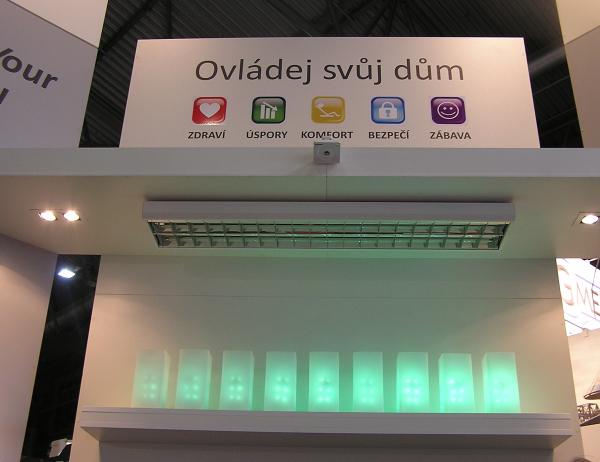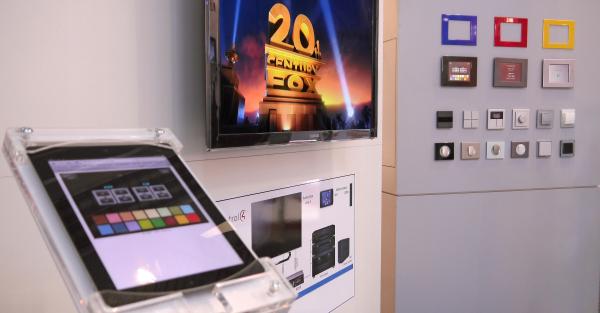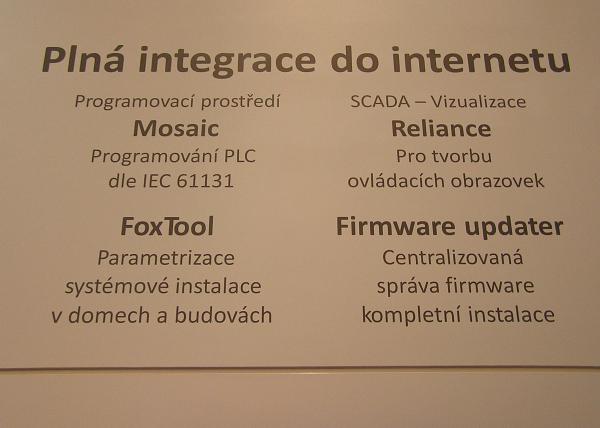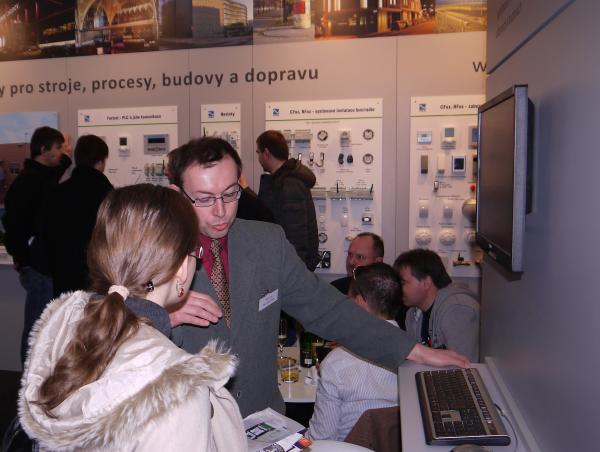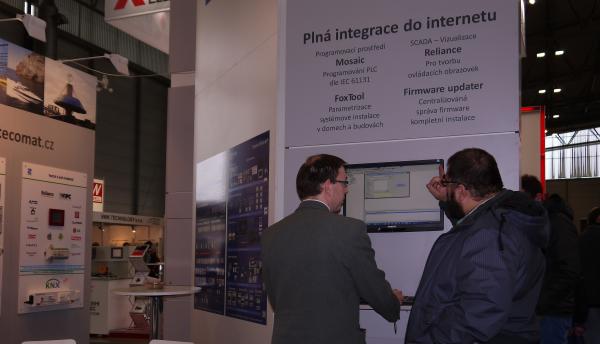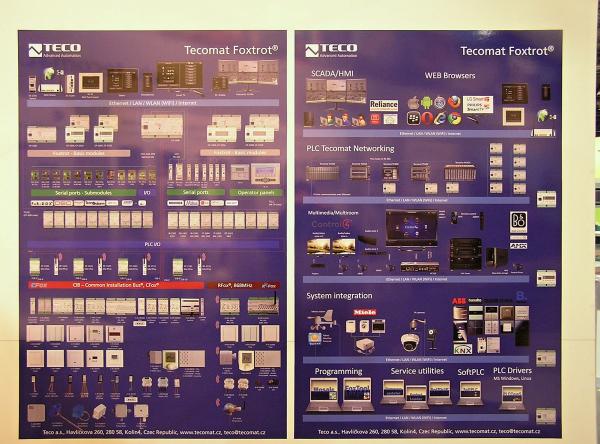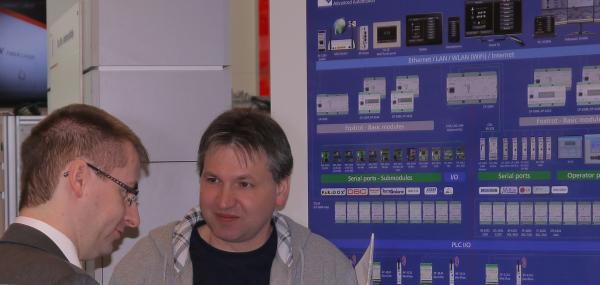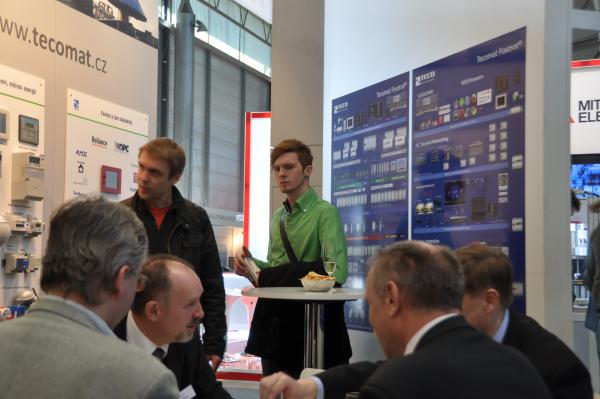 A list of new products presented at Amper 2013:
Wall switches CFOX line with CIB bus in design LOGUS90
Combined module C-IR-0203M with two power relay 16A
Module C-IB-1800M on DIN rail with18 inputs (4 combined)
New semigraphic interior display C-RC-0003R for temperature control in various designes
More serial channels for Foxtrot: communication modules of line SC-110x
Module UC-1205 for connection into mobile network GSM
Controller for 64 ballasts DALI - C-DL-0064M
Module C-WG-0503S and Aperio – wireless lock Assa Abloy
New design of wall touch panel ID-18
Integration of Foxtrot and system Lutron
Integration of Foxtrot with household appliances Miele
Integration of Foxtrot with system KNX
Control of multimedia players XBMC directly from Foxtrotu
Example projet for download at demo.ovladejsvujdum.cz
and many new functions in software Mosaic
More about new products you may get soon in comming issue of magazine TecoInfo.