News
The fall serie of exhibitions is behind us
31.10.2013 | Category: News |
| | | |
| --- | --- | --- |
| We have successfully come through the fall serie of exhibitions: Prague (Czech Republic), Trencin (Slovakia), Odessa and Dnepropetrovsk (Ukraine). | | |
---
Let´s begin in Prague (Czech Republic):
The 20th anniversary edition of the PRAGOALARM International Fair of Security & Fire Prevention and PRAGOSMART Fair of Home Automatization, Green Buildings and Smart Technologies took place at the Exhibition Grounds in Prague - Holesovice on the new dates of October 23 - 25, 2013.

The concept for the anniversary edition was definitely follow in the footsteps of the successful 2012 model. The fair was once again held in the middle of the work week, thereby underscoring its focus on professionals in the field and potential investors from the commercial and private spheres. The fair was especially targeted to implementation/assembly companies, security and IT managers, professionals from the construction industry, and representatives of security services and the country's various forces.

The main topic in 2013 was Smart technologies in the security and fire prevention of buildings, Integrated ICT-based security solutions, User comfort and Wireless savings.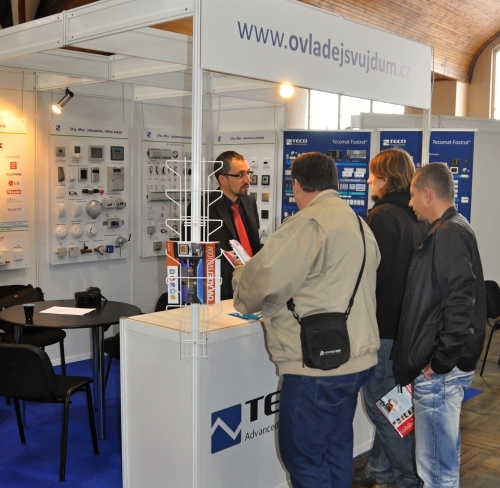 Image: Many visitors coming from security systems application companies has been interested in connection of security systems with our system Tecomat Foxtrot as a home & building automation system and how to use information from security system for control of the whole building technologies.
Another fall exhibition we have exhibited at was the 19th International Trade Fair for Electrical Engineering, Electronics, Power Engineering and Telecomunications ELO SYS, which took place in Slovakia from 15th to 18th October 2013 in city Trencin.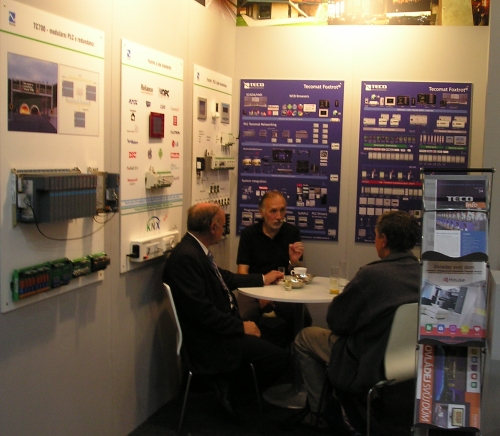 Image: At the fair ELO SYS we have mentioned a big interest of visitors and customers in our big modular control system Tecomat TC700 and its applications in large industry automation projects.
The fall is traditionally strong in Ukraine, where we have exhibited even at two trade fairs. The first one was International Trade Fair in Odessa - ELECTRONICS AND ENERGETICS(11th to 13th September 2013) and the next one was in Dnepropetrovsk – ENERGOPROM (15th to 18 th December 2013). We have exhibitied our products with our Ukraine distributor company CP Profikom from Lvov city.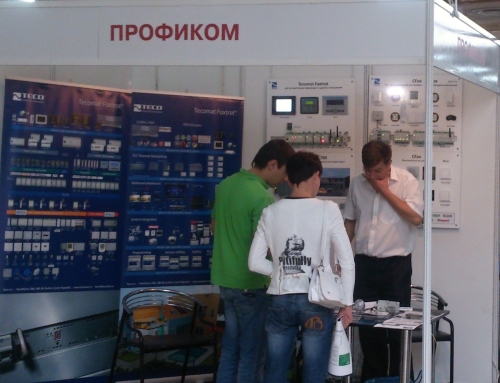 Image: At both Ukraine exhibitions, customers has been interested in building automation and machine and process automation as well. For all of these, our control systems Tecomat Foxtrot and Tecomat TC700 are perfect and advantageous tools for each integrator company.