AgeVolt innovative charging stations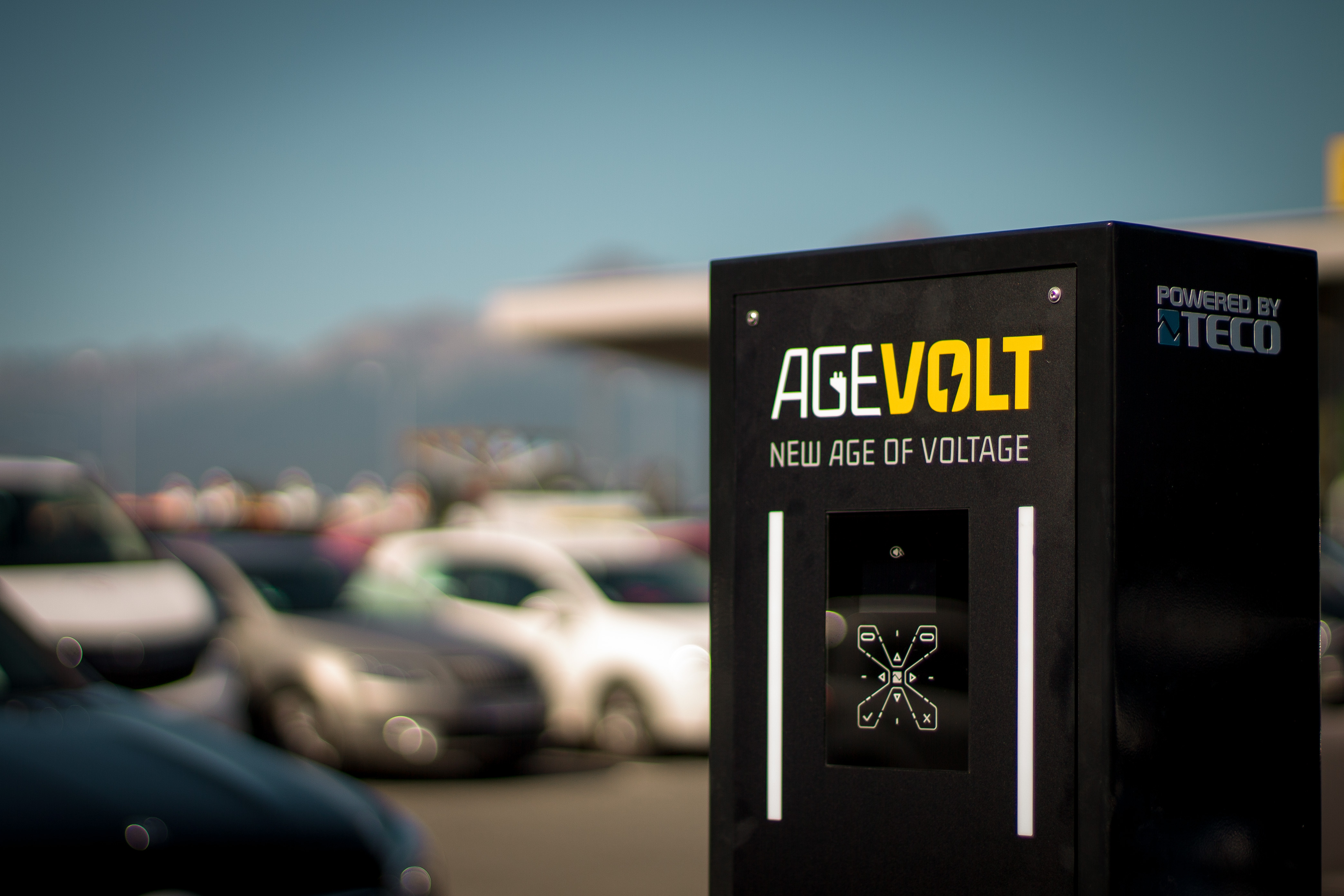 AgeVolt is an innovative smart charging system for electric vehicles. The chargers are unique thanks to an intelligent control system that monitors the current electricity consumption of the building and optimally decides on the charging performance. There is no risk of blown circuit breakers or exceeding the reserved capacity. In addition, AgeVolt can be supplemented with many different functions according to the client's requirements.
Currently offering AC chargers, with DC chargers to be added to the portfolio later this year.
Benefits of using AgeVolt EV charging system
Intelligent control
AgeVolt chargers are great choice thanks to an intelligent energy management system that monitors the current consumption of the building and regulate charging performance in real time.
The car park owners do not have to worry about circuit overload, exceeding the reserved capacity and blown fuses; all this can be provided conveniently on the existing electrical connection.
Integration with photovoltaics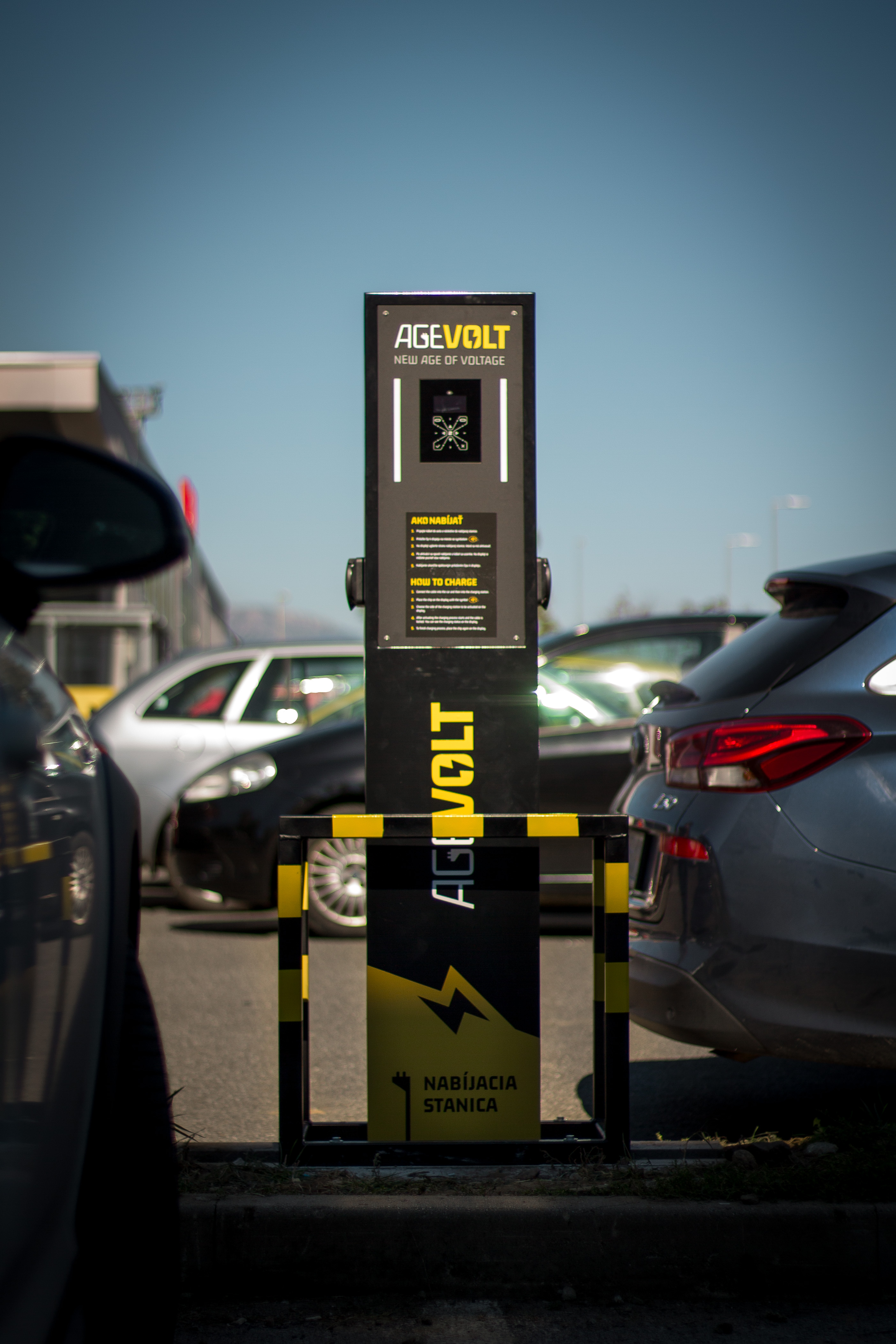 The system can be connected to photovoltaics and charged from excess energy of solar panels.
More chargers for less
If you need multiple chargers for a single car park, one AgeVolt management system is sufficient to connect up to 100 charging points. Any subsequent chargers purchased from us come at significantly lower prices as they do not need a separate management system. Therefore, ordering the entire charging system from us delivers a great financial benefit.
Opportunities for marketing
The system has the ability to connect with internal finance, building occupancy or car parking system. This enables inclusion of EV charging in your business strategies, providing offers and promotions for your customers, and linking business benefits with EV charging.
Digital platform of public chargers
Once the charger is connected to the AgeVolt Digital Platform, the owner can benefit from it by sharing with the other EV users for additional income, with full control to set the pricing policy and charging conditions.
Inovative smart charging stations AgeVolt, manufacture by Slovak company AgeVolt, are based on control system Tecomat Foxtrot and copany Teco a.s. is authorised worldwide distributor.
More product information available at AgeVolt.com.
Each component of AgeVolt charging stations you can find in Teco Price List and for assembling you can use AgeVolt Charging Stations Configurator.